ipaymy - Home page
Your one-stop cash flow management platform.
Unleash instant
Working Capital
Improve your cash flow quickly, simply and smartly
Switch bank transfer and cheque payments to your credit card and take advantage of extended, interest-free payment terms on your largest monthly expenses.
Business Expenses
Free up working capital instantly with your credit cards
Give yourself and your business more financial flexibility when you charge these expense on a credit card with Pay – ipaymy's credit card payment platform
We support all major banks












As featured in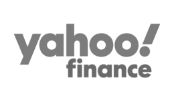 Fetch is faster.
Tired of being paid late? Let ipaymy's AI driven invoice
optimization platform get you paid is as little as two days.
Explore Fetch